Posted by Retro Star London on 31st May 2023
Trojan clothing was born out of the styles that Ska and Reggae music lovers wore in the 60's.
Trojan Records is a Dub, Ska and Reggae record label created in 1968 by Lee Gopthal's Sanctuary Records and Chris Blackwell's Island Records.
The label had huge success in the 70's with names like Toots and the Maytals, Jimmy Cliff and Desmond Dekker selling their albums around the world. Most of the artists at the time came from Jamaica and brought with them the music from the streets of Kingston Town.
By the late 80's Trojan was struggling and was liquidated and bought over several times. Today the label is owned by BMG, a German publishing and record company based in Berlin.
The Ska and Reggae music played by Trojan artists had a massive impact on British bands and youth culture. Bands like The Specials, UB40 and Madness were strongly influenced by the Ska and Reggae style.
Rude Boys, a street subcult from Jamaica, became very popular with white working-class kids around the time the Specials released Ghost Town in 1981. Suggs of Madness and his crazy crew embraced the Rude boy look as well, and spread a lot of happiness with their ska and pop music in the 70's and 80's.
The Mods weren't left out. In the mid 60's the Mods were into R&B and soul but also got into Jamaican Ska. This led to a fusion of style in the clothing and introduced the pork pie hat into the Mod uniform.
The most unlikely lovers of Trojan music and Ska were the skinheads. In the 60's they evolved as a violent subculture with shaved heads, braces, turned up jeans and Doc Martens. By the late eighties they had reinvented themselves as lovers of Ska and were supporting Rock against Racism.
The Trojan clothing range today reflects all the styles worn by British youth as the Trojan story evolved.
The core of the Trojan Clothing range is Harrington and Monkey Jackets, Polo shirts, short sleeve check cotton shirts and track tops as worn by Bob Marley.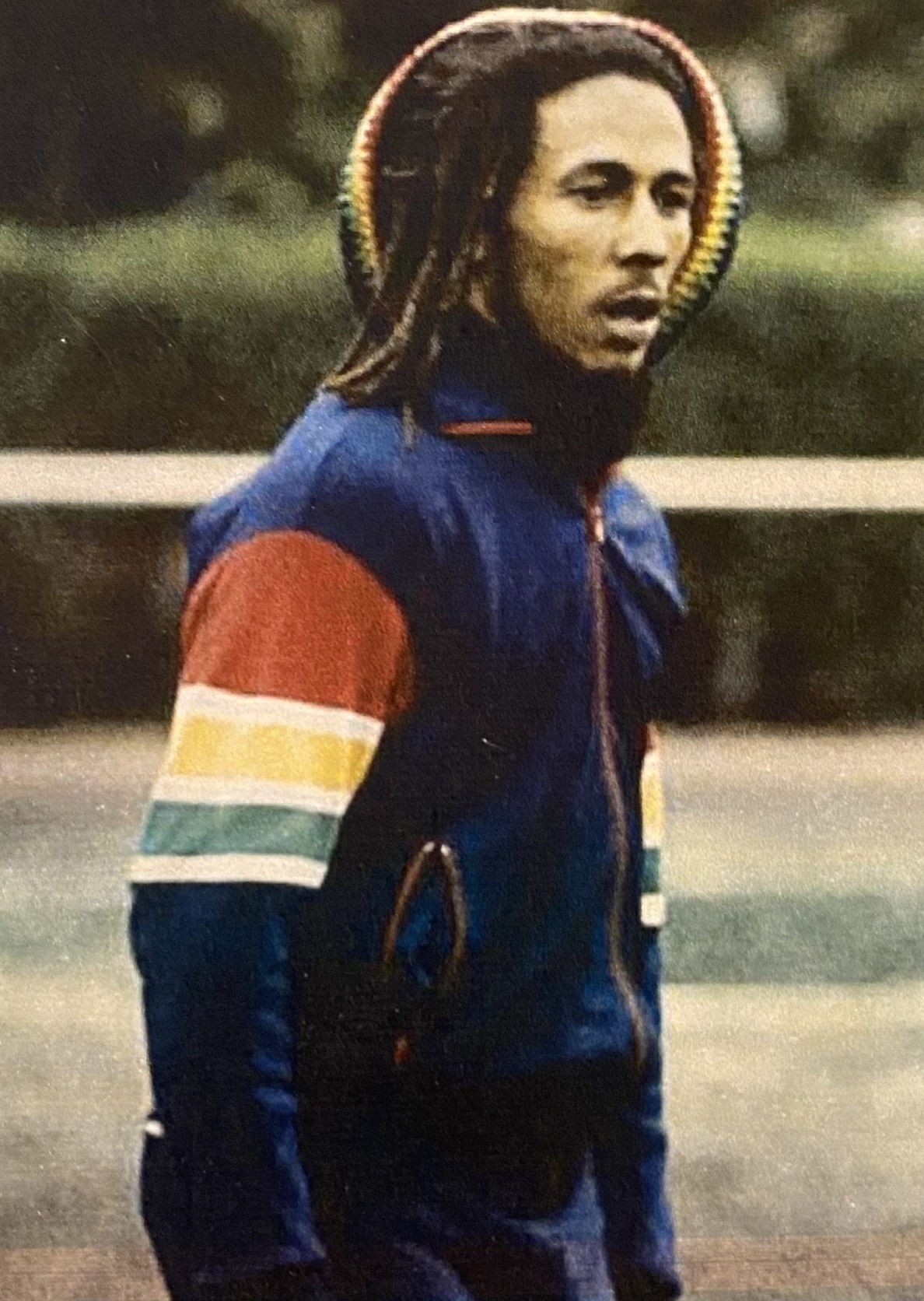 Trojan Records Bob Marley Track Top
Each season a fresh selection of colours and detailing is added to the Trojan clothing range, often copied from pictures of musicians and youth from back in the day, and staying true to the DNA of Trojan records artists and the styles they wore.